Illustration for the theatre play 'Gone Missing' for The New Yorker.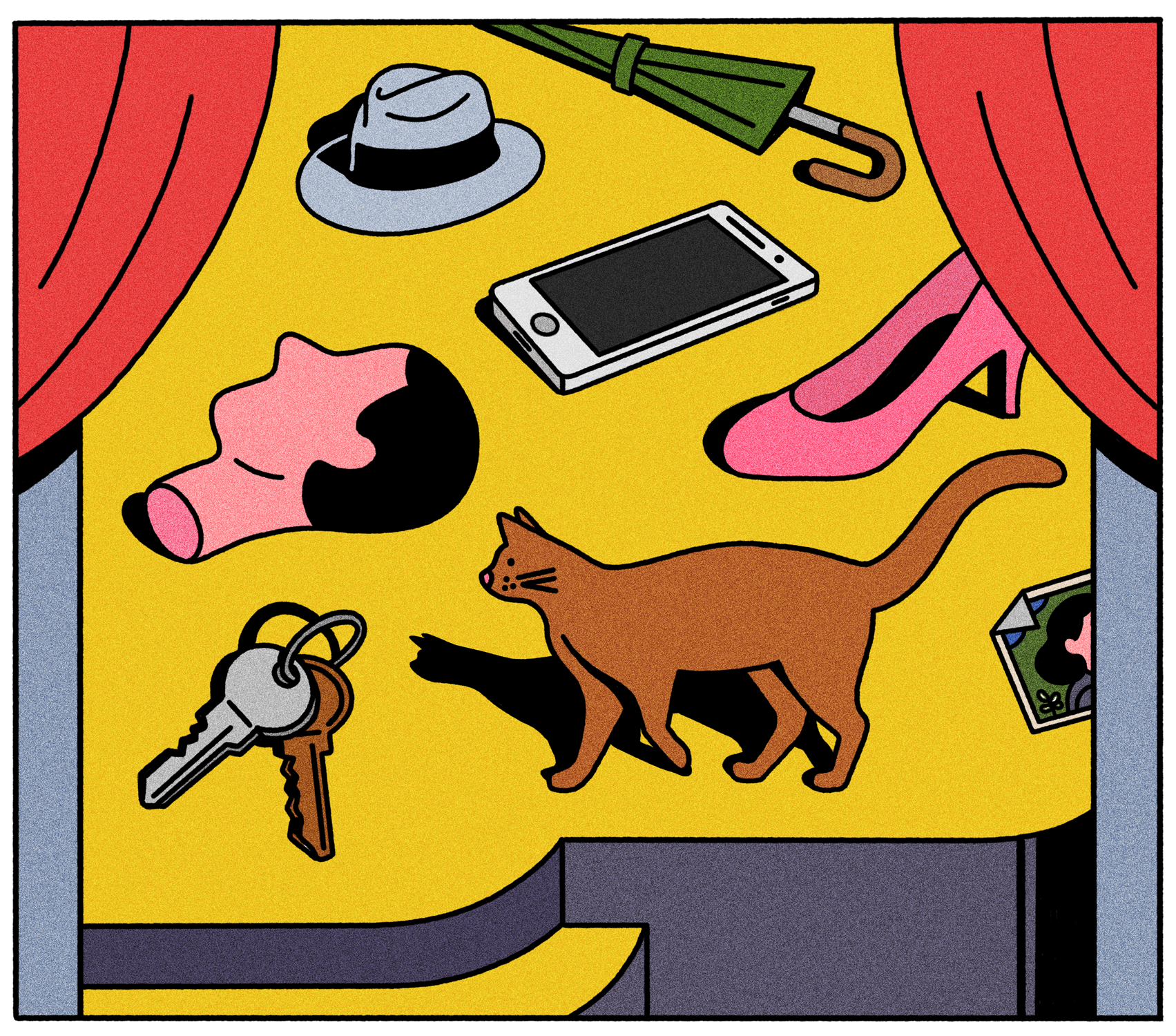 From The New Yorker website:

The theatre composer Michael Friedman died last fall, of complications from AIDS, at the age of forty-one, leaving behind a vast and delectable oeuvre. At the time, he was the artistic director of Encores! Off-Center, which revives Off Broadway gems. This summer, the series brings back one of Friedman's most winning scores, "Gone Missing." Created by the documentary-theatre troupe the Civilians, in 2003, and drawing largely from interview transcripts, the show is about the things we lose, whether a scarf or a lover. Ken Rus Schmoll's concert staging (at City Center,
July 11-12) features Susan Blackwell, John Behlmann, and Taylor Mac.

— Michael Schulman
All images © Studio Seb Agresti. Do do not use without permission.